Kumkumadi Skin Radiance Face Toner with 15% Kumkumadi 28+ Precious Herbs & Extracts | Nourishes & Hydrates Skin and Protect Skin against Sun Damage
You Save: CAD$ 5.00 (13%)
Selling Price:
21 sold in last 2 hours
Inspired By Ayurveda
Promotes Skin Brightness
Restores Ph Balance
Made With Authentic Ayurvedic Ingredients
Hydrating Face Toner
Estimated Delivery: Nov 30 – Dec 02
... people are viewing this right now
---
Description
Made With
Authentic Ayurvedic
Ingredients
Kumkumadi oil helps fight against the damage of luster of the skin. It helps in glowing & brightening skin, gives you younger looking natural radiance, and refines your skin texture making it balanced, soft & smooth.

Naturally rich in phenols, this natural face toner helps actively brighten, soothe and even out the skin with regular use.
This face toner deeply hydrates the skin, improves skin's ability to retain moisture and prepares skin for the other skincare steps.
Excellent for clearing away makeup, dead skin & dirt from pores, helping to fight acne & helps maintain the skin's pH balance. Tones, Nourishes & Hydrates the Skin. Protect Skin against Sun Damage. Must have product for 21+ Age Group.
100% natural and free of toxins, this Face Toner is enriched with 15% Kumkumadi Oil containing a blend of 28+ natural ingredients like Saffron, Lotus extracts, Steam Distilled Rose Water, Aloe Vera, Tomato Fruit Juice, Strawberry, Sandalwood Paste, Beetroot Extract, Gotu Kola.
100% Original
100% VEGAN skincare product
100% Made from premium herbs, oils, and extracts
Each Ingredient is authentically handpicked
to ensure the highest quality standards.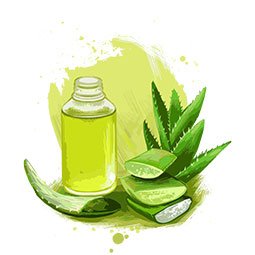 Aloe Vera
Red Sandalwood oil
Saffron Extract
Daisy Flower Extract
Hibiscus Flower Paste
Gotu Kola
How to use Kumkumadi Face Toner
STEP #1
Cleanse your face with a gentle cleanser (Preferably use a sulfate-free cleanser. Try The Indie Earth Kumkumadi Skin Radiance Face wash)
STEP #2
After cleansing, spray a gentle mist directly on the face. The product will adhere to and be absorbed by the skin. You can use it 3-4 times a day for a refreshing effect. Daily use of this toner will support the skin's natural barrier, priming it to absorb serums and moisturizers more effectively.
Reviews (11)
Only logged in customers who have purchased this product may leave a review.