The Indie Earth Advanced Red Onion Shampoo with Redensyl & 15+ natural ingredients including Red Onion, Curry Leaf & Indian Alkanet Root 300ML
You Save: CAD$ 12.45 (34%)
Selling Price:
34 sold in last 1 hour
Advanced formulation with Redensyl deeply hydrates and nourishes hair.
Replenishes dry, lifeless hair for softness and hydration from root to tip.
Fuels hair with a potent blend of 15+ natural ingredients including Redensyl, Red Onion, Curry Leaf and Indian Alkanet Root which helps hair to fight against damage.
The Indie Earth Advanced Red Onion Shampoo is a Sulfate Free Natural Shampoo that gently leaves your hair soft, smooth, hydrated & vibrant. It gently cleanses hair with a nutrient-rich lather that wraps every strand for effortless detangling.
Estimated Delivery: Dec 12 – Dec 14
... people are viewing this right now
---
Description
An intensely
effective hair
Shampoo
that not only restores natural shine and adds volume to lifeless hair but also helps in the healthy growth of hair.
Improve the quality and quantity of your hair simply by using this Shampoo!
Get Gorgeous & Thick Hair Naturally!
• Based on the Authentic Ayurvedic Principles
• Formulated using pure essential oils, extracts, and several premium-grade herbs.

Ages ago, our grannies used to sit and extract red onion juice and apply it to our hair so that we have healthy, thick, and long hair. In today's era, no one has time to sit and extract red onion juice. We have done this for you. We have made all the efforts to bring you the purest form of red onion extract in the form of a shampoo.
The Indie Earth Advanced Red Onion shampoo is loaded with the benefits of red onions along with other premium oils and extracts to give you strong and thick hair.
This shampoo helps to repair damaged hairs and promotes the healthy growth of hair. Further, other ingredients of this shampoo such as Redensyl, Curry Leaves, Ratan Jot, and Caffeine helps in repairing split-ends, hair thinning, breakage.
Read the opinion of the Users about the shampoo
Christopher
Whoever created this shampoo are very smart people, who really thought of people who have bad hair growth or who have lost hair. This shampoo is top of the range, this made my hair grow. This also makes hair real clean looking and so soft. I'm on my 3rd bottle and my hair is growing. Everybody is commenting on my fast growth and how healthy, shiny and soft it looks.
Elli Ben
I went from blonde back to brown and my hair was so damaged after being blonde for a year my hair stopped growing I lost a lot of hair when I used to have really thick long fast-growing hair, now it's growing with this shampoo. Don't listen to the people who are giving bad ratings. They don't have a clue what they are doing and give up too easily. I love this shampoo, I will forever buy it 100000 stars.
Sean Paul
After being recommended by my aunt, I gave this a try. I'm a 25-year young male, I have a receded hairline which accelerated in the last two years due to stress and emotional distress. I had no hair on my temples and barely have hair on the middle front. I can literally see hair strands growing in these areas. This is a miracle for me.
Temmy S
This is an amazing shampoo for thickness. My hair fell out after chemo and my hair grew back from January to March. I am so happy. Thank you The Indie Earth. I recommend this shampoo to everyone.
Natalie
I have been using this shampoo for the last 3 years. We have been thru menopause. alopecia... and hair thinning...this shampoo has been my savior... also for my 18 yrs daughter. The shampoo is not a magic shampoo making your hair grow and you can see visible differences.
Loisy Shel
Very high-quality shampoo and mask. However, after a couple of months, I'd only see minor changes while only using the shampoo. But I am really happy that my hair has become dense and thick.
The New Advanced Red Onion Hair Shampoo has an effective combination of Red Onions with Redensyl along with Curry Leaves, Ratan Jot, Caffeine, and several other handpicked herbs
Red Onion Juice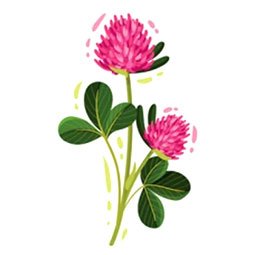 Redensyl
Curry Leaf Extract
Ratan Jot Extract
(Alkanet Root)

Caffeine
Aloe Vera Gel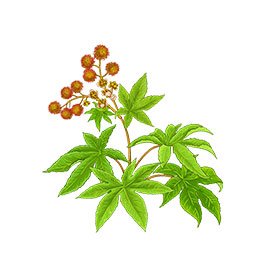 Castor Oil
Almond Oil
Amla Extract
Nagarmotha Extract
Amar bel Extract
Parsley Extract
*The product is safe for daily use and color-treated hair.
Here is what our customers say about
– Have been using this shampoo for about 2 months and I have noticed in the last week that I have new hair growing! I couldn't be happier before this I was very skeptical about it, but I can honestly say it's working for me even my hairdresser commented on it!
Greg
This Actually works! Been suffering from hair loss for the past 2 years ( I was 23) and have had a gradually receding hairline and thinning crown for a while now. I have also tried many hair loss shampoos which in my opinion actually made my hair worse. Been using this for a month and I've received the first compliment on my hair. people are telling me it looks thicker – including my barber. After washing, hair feels a lot more dense and thick whilst still being soft, and the smell is lovely too.
Rehman
I love this product, I suffer from psoriasis, and my head gets really scabby, flaky, and itchy and my hair was very thin, since I have started using this shampoo along with the mask, my hair has got thicker and shinier, and amazingly my psoriasis has gone!!! Now I am not having hair loss anymore. I am going to buy this shampoo forever.
Peter Blue
Read the reviews, wasn't sure, but this shampoo actually works, it's amazing. After going through the mental pause, felt my hair was getting very thin and have tried literally everything but this one really does help and in the last 3 months, I can see lots of new hair strands.
Mrs. Redman
My hair has been falling out for years and I do use minoxidil and finasteride but it still falls out a lot even using them. I started using this shampoo a month ago and honestly, my hair is the best it's been for years. So much so I get very little hair loss even I noticed news strands coming out. Daina Mathew
Wow! This shampoo instantly made my hair look thick. Usually, it's flat and limp the day after shampooing but nope, it doesn't change at all and continues looking great. I've never used a shampoo like this before. As for the hair fall, I noticed some differences after a few weeks. I hope I have thick long hair soon. I am so positive about it.
Maisie
How to use Advanced Red Onion Hair Shampoo
STEP #1
Wet hair thoroughly and apply shampoo generously.
STEP #2
Starting at the scalp, gently massage the product into a light lather and then work the product through to the ends of the hair.
STEP #3
Rinse well and repeat as needed. (For best result follow Red Onion Haircare Regime)
Here is what our customers say about The Indie Earth Red Onion shampoo
Georgia
I love this shampoo! It is working for me and my hair is starting to feel thicker. I've been using it for a couple of weeks now. I'll keep using it to see if it continues to work further down the line. Very happy so far
Cynthia
so far about 20 percent hairs coming back. I am so happy about it. It's only 2 weeks that I started using this shampoo. It also cleans hair perfectly.
Isabella
My hair stopped falling out and started to regrow. I was very unwell for 3 months last year and half my hair fell out. I started using this shampoo and after a month or so my hair started to stop falling out so much After a few months it stopped falling out and then there was a lot of regrowth.
Michele
Love this shampoo I suffered from hair loss and thinning after having my second child and this has made it grow back stronger and longer! When I started using was 2 years back and my hair was at my shoulders and now 2020 it's at my belly button.
Lisa Morrison
Love love love this product. I have fine hair that was so greasy and needed an everyday wash bar and a scraped-up dry shampoo do. I also had what's called 'baby hair' on either side of my hairline. However, with this, I don't need to wash my hair every day and my hair doesn't look greasy anymore
Mellissa
Without a doubt the best shampoo for thinning hair - I started using this months ago when I started to notice lots of hair loss (and I mean lots) in the shower or on my clothes. I have now gone through 3 bottles of this and have noticed hardly any hair loss at all. My hair feels thicker and healthier.
Jane Vitali
Hair has started growing, hair fallout has reduced. My hair has not been the same since my pregnancies. It has definitely started growing again in the worst affected areas, hairline, temples, and nape. Hair fall out has also reduced by 75%.
Rachael
Honestly if you have hair loss, don't go anywhere else! Have used this product for two years with a break in the middle which actually started to fall back out again. You obviously have to follow the instructions on the bottle to work and it does I've never had hair loss ever since I am regularly using this shampoo.
Caution: For external use only. Our all "Skin, Hair, Body & Personal Care" Products contain natural herbs, extracts & oils. Some people can be allergic to natural ingredients, Patch test in inner elbow and leave for 45-60 minutes before use. In case of any discomfort or sensitivity discontinue use immediately. If you are uncertain about allergies or any possible sensitivity, consult a medical professional before trying.
Legal Disclaimer: None of our product is not meant to either prevent or cure any medical issues or substitute any ongoing medical regimen or treatment.
Every The Indie Earth Product is carefully formulated through consistent quality checks with high global standards. PETA Certified and Vegan Friendly; Totally without sulfates, parabens, mineral oils, silicones, gluten & dyes.
Reviews (216)
Only logged in customers who have purchased this product may leave a review.