Vitamin C Serum with Vitamin E, Vegan Hyaluronic Acid, Ferulic Acid and Vegan Glutathione Acid Serum
You Save: CAD$ 9.70 (33%)
Selling Price:
45 sold in last 2 hours
The Purest & The Best Vitamin C Serum – Trusted by millions of global customers – NOW AVAILABLE IN CANADA
Natural formulation with Turmeric (Haldi) & Glutathione.
Premium Skin Care for all skin types.
Must have product for 21+ age group, For both male & female.
Estimated Delivery: Nov 30 – Dec 02
... people are viewing this right now
---
Description
Reduce the occurrence of
fines lines and, wrinkles – see the visible
Difference!
This miraculous serum provides ample of moisture to dry, flaky, aging skin, and fluff up the 'loose' or 'creased' skin for making it appear healthy and youthful again! Specially manufactured for taking care of your neckline, face, and décolleté!
Why Should you use The Indie Earth Vitamin C Serum?
100% Original
100% VEGAN skincare product
100% Made from premium herbs, oils, and extracts
What happens when you use this Serum?
• Helps to prevent and reduce pesky signs of ageing – Smile lines, fine lines, and wrinkles.
• Helps to brighten the complexion and get an even skin tone.
• Helps to get firmer and plump skin.
• Helps to cover the damage caused by UV rays and free radicals


This miraculous serum is the perfect solution for updating your ageing skin into glowing, radiant, and youthful skin.

Skin aging is a natural process. It cannot be denied. Sooner or later, skin becomes dry, dull, and saggy. Several factors contribute to skin aging, such as:
The age itself
As you age (usually after '40s), the collagen and elastin fibers break, thicken or clump together, and eventually, skin loses its elasticity. This loss of elasticity results in wrinkles, fine lines, and dullness.

Exposure to Ultraviolet radiation
Excess exposure to Sunlight is one of the key causes of early signs of aging. Exposure to these radiations breaks down your skin's connective tissue — collagen and elastin fibers, which in turn speeds the natural process of aging.

Stress
Stress is the cause of several problems in our lives. One of those problems is early signs of aging. Stress causes changes to the proteins in our skin and reduces its elasticity, this leads to the formation of fine lines and wrinkles
The Indie Earth Vitamin C Serum is formulated from Plant-based Ferulic acid which is rich in antioxidant that enhances the stability of vitamins C and E in the skin. It also helps defend skin against environmental assault.
This lightweight serum helps to fight against early signs of aging such as fine lines, wrinkles, dark spots, and uneven skin tone.
With regular use of The Indie Earth Vitamin C Serum, you can get firm, toned, and plump skin.
Great for men and women.
Regain your youthful skin with The Indie Earth Vitamin C Serum

Here is what our users say
Mary Robin
I would definitely recommend that product.I normally have very sensitive and prone to breakouts skin. Since I've Been using the serum, my face has been glowing. Very easy to apply and can quickly become part of your daily skincare routine.
Juliet
Really lovely product. Clear slightly thick solution which goes on face with ease, leaving no smears. Nice feel and smell. Really works. Reduced size of pores and made my skin feel smoother and brighter
Tina Akins
This serum works!. I'm about to order another bottle. I ordered it and used it religiously and trust me, my skin is back to normal ( I have severe hormonal acne). I still get bumps during my period and all that, but this serum helps keep it in control. Best part is it doesn't feel oily or have an oily feeling after application, it literally sips into the skin. It also has a faint sweet smell.
Danny Tim
As a young-ish male, I wasn't sure if this would be all that effective for me as I don't really need an anti-aging product. This is way more than that however. Firstly, a little goes a long way. I use 2 drops every evening which is more than enough to cover the face and neck. The main benefit I've found is that it seems to have made my skin naturally look darker and more vibrant. My skin looks as good when I've just woken up as it does when I hit my peak in the day.
Cherry Tucker
This stuff is amazing. I'm on my 4th bottle. I have oily skin and in my 30s worrying about wrinkles and just bad skin in general. I use this day and night before moisturizer. Can't go without it. My skin looks youthful and fresh. I am so happy to hear compliments from my friends and colleagues.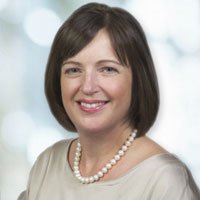 Jenny Fernandes
This is a miraculous product. In one week it cured a sunburn that two prescription ointments didn't work at all. It has completely healed. Also I had a difficult spot on my cheek that seemed to be acne mark, that too has faded now. I would give 10 stars to The Indie Earth's Vitamin C Serum.
Each Ingredient is authentically handpicked
to ensure the highest quality standards.
Turmeric
Vegan Glutathione
Hyaluronic Acid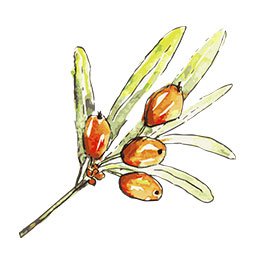 Sea Buckthorn Extract
Carrot Seed Oil
Lemonade Extract
Rosehip Oil
Argan Oil
Aloe Barbadensis Leaf
Witch Hazel
Organic Gotu Kola
Nagpur orange Extract
Plant-Based Ferulic Acid
For best results, use the Serum regularly!
Here is what our customers say about
Love this serum. It feels lovely going on and soaks in well. Good value for money. I put it on every morning and one bottle lasted over 2 months. My skin has improved dramatically. I had lots of acne marks, open pores and dullness. Acne marks have lightened a lot, pores have shrunk and my skin looks brighter now.
Angela
I'm in my fifties and pride myself on good skin care because it pays off! This product is fantastic, it makes me feel like I have to store lots of it just in case it should ever go out of stock! It plumps your skin, is non greasy, and leaves you feeling refreshed and young.
Chloe
Fabulous product – I tried it after using a more expensive version, which didn't apply well and ran out very quickly despite its claims. In contrast, this product is a dream to apply and lovely on the skin. My skin tone is more even & better hydrated. Will be using it again and ever.
Christina evans
This is the second time I have purchased this product so that in itself is an excellent recommendation. The serum is quickly and easily absorbed into the skin enabling a speedy moisturiser application. The appearance of my skin has improved a little, but at 70 years I look like in my 50s.
Emily
It's a very light, non greasy serum that nicely spreads on the skin. I don't need to apply moisturiser afterwards and my skin used to get dry. It seems to stop the dryness for me and I can see the face looks a bit more radiant. It's not scented which I also prefer. Overall great.
Karolina Adams
I absolutely love this. With the spell of hot weather I developed dark spots on my upper lip, I have been using this after exfoliating and its slowly fading and becoming less noticeable. Its absorbs really well into the skin and I am now using for all over my face.
Arthur Young
How to use Vitamin C Face Serum
STEP #1
Before you go to sleep, wash your face with a gentle cleanser and pat dry.
STEP #2
Take a few drops of serum on your palm. Apply it across the face and neck.
STEP #3
Massage the face and neck in a circular motion for a few minutes, until the serum gets absorbed into the skin.
Here is what our customers say about The Indie Earth Vitamin C Serum
Georgia Mark
My skin feels so much better and seems to be more glowing since using it and another benefit I have found is on my hands as put a bit on the tops and looking so much better and feeling lovely..
Jessamine
Vitamin c serum is a must and this one was really good. Waking up in the morning really glowing. It's easy to use. Not sticky. Amazing feeling. My skin looks and feels super smooth. I have mature dry skin and this product has really improved my skin. Excellent price too!
Hafsa
It is quite comfortable to put on and can see the difference to brightness in the face. Would recommend if you're looking for an affordable vitamin c solution. It's not drying but I use it before I apply my moisturizer.
Joe Lary
I bought this for a friend, she has said when applied it goes into the skin doesn't leave her face greasy she is happy with the purchase. Her face looks brighter and she has less pores now. I can see the difference in just one week.
Zila bonner
This is the second time I have purchased this product. The product works really well.. It brightens my skin and reduces the marks from spots on my chin. My friends have also noticed changes in my appearance.
Lauren
My face is smooth and glowy. Great product easy to use , my skin looks great and has a lovely glow to it, not afraid to go without make-up. I also like the fact that it dries very quickly and made my skin feels very smooth. Definitely will purchase it again.
Kasia
Fantastic product! It gives my skin a lovely glow and it's perfect even fir my oily complexion. I use it every day, sometimes twice a day. It's so good! Light texture, fast absorbing and I feel like my skin gets a good dose of vitamins. I recommend this product.
Suzzane
Absolutely love this serum, a little goes a long way, it makes my face feel so fresh and clean after I use it, and I have noticed less spots and blemishes on my face since using it. I follow up with a moisturiser afterwards, would definitely recommend this!
Reviews (248)
Only logged in customers who have purchased this product may leave a review.