Clove Essential Oil (Sourced From Indonesia)
You Save: CAD$ 7.45 (32%)
Selling Price:
16 sold in last 3 hours
For Aromatherapy & Topical Use.
Don't Fall Victim To Other Cheap Diluted Clove Oils – Most competitors dilute their oil with cheap carrier oil or other potentially dangerous chemicals. Our Clove oil is routinely tested for purity and other strict quality standards are applied in order to ensure you are buying the purest oil available.
BEST IN CLASS ESSENTIAL OIL – The Indie Earth Offers the Highest Quality Essential Oils Available – The Indie Earth is an India based company that search the globe to find the finest, freshest essential oils available. The Indie Earth Clove Essential Oil is sourced from INDONESIA and steam distilled. Use as your own pure Clove soap, Clove lotion, Clove Face Cream, Clove essential candle.
Estimated Delivery: Dec 12 – Dec 14
... people are viewing this right now
---
Description
Pure Aromatic oil with
Warming and healing
effects!
Clove Essential Oil is popular for its strong aroma and powerful therapeutic and medicinal properties. Its spicy aroma makes it extremely useful as a decongestant, and it has powerful antimicrobial properties. The oil is pure and obtained without using any synthetic materials; thus, it helps relieve pain.
Clove Essential Oil is used in dental care products because it relieves teeth and gums from pain. The oil is well-known for its anti-inflammatory properties, which makes it ideal for topical application.
The oil is widely used in skincare, haircare, and cosmetic applications. You may use Clove Essential Oil as its warm aroma positively affects its mind and body. You can also use Clove oil in making scented candles and soaps because of its therapeutic benefits.
Though diffusing CLove Essential Oil is optional, it can reduce the stale odor when used in room sprays. You should ensure that your room is properly ventilated while diffusing the powerful essential oil.
Clove Essential Oil suits most skin types and can be used as massage oil after you dilute it properly with jojoba or coconut carrier oil.
Topical application of cardamom essential oil gives a warming effect that helps in reducing congestions and other symptoms of common cold. It is also known as Antispasmodic as it helps relieve muscular or respiratory spasms. Massaging 1-2 drops on the affected area soothes muscle pulls and cramps.
Its diluted form can help protect the stomach from viruses. It can also cure headaches, common colds, muscle cramps, and respiratory problems like asthma. Additionally, few drops of cardamom essential oil can boost metabolism, hence providing relief from digestive sickness

Uses of Clove Essential Oil
Aromatherapy Massage Oil
The strong anti-inflammatory properties of CLove Essential Oil have the ability to provide relief from skin irritation and pain. You can use this oil for massage and aromatherapy or in spas or professional massage parlors.
Anti-itch Cream Ointments
You can apply a diluted coat of Clove Essential Oil when your skin itches due to extreme dryness. It provides relief from itching and makes your skin softer and smoother when you use this oil regularly.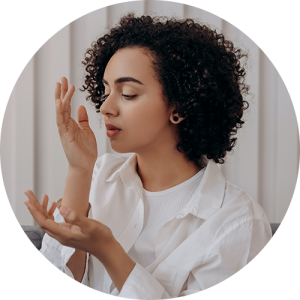 Wonderful Aroma
Clove Essential Oil has a unique, warm, and spicy aroma, making it ideal for rejuvenating your mood after a hectic day. The aromatherapy with Clove Essential Oil has proven useful against anxiety and stress when used in essential oil diffusers.
Room Freshener
When you diffuse Clove Essential Oil, then you get rid of that stale odor in your room. Manufacturers of room and car fresheners use Clove Essential Oil actively in several products. Using this oil also makes the air pure.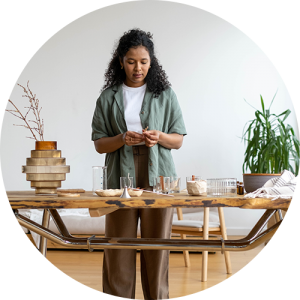 Perfumes and Soap Making
Clove Essential Oil is used to make scented candles, incense sticks, colognes, perfumes, and deodorants as it has an energizing scent. This oil is used for making homemade natural soaps.
Relaxing Bath Oil
You can get instant relief from sore muscles and muscle stiffness by adding a couple of drops of Clove Essential Oil in your bathtub. You can also blend other essential oils with Clove Oil for better results.
Hair Care Products
You can enhance your scalp health and get rid of dust, dirt, oil, and other toxins that are present in the scalp. Clove Essential Oil will make your hair roots stronger, and lower hair fall adds a mesmerizing scent and cleanses the scalp.
Why Choose Clove
Essential Oil from The Indie Earth?
Why Choose Clove Essential Oil from The Indie Earth?
The Indie Earth offers the purest forms of Clove Essential Oil as it has no additives, chemicals, fillers, artificial colors, preservatives, and fragrances. Though Clove Essential Oil is entire, you should dilute the oil before using it as it is highly concentrated.
Our team at The Indie Earth employs several tests and quality checks to make sure that the highest quality products reach you. You can order Clove Essential Oil for your daily purposes such as skin lightening, dark circles, hair growth.
The Indie Earth is one of the largest manufacturers of top-quality Clove Essential Oils and other essential oils in India. We make sure that our essential oils are of the highest standards when it comes to purity and quality.
You will not regret choosing The Indie Earth for your best essential oils. Use this opportunity to buy the highest quality Clove Essential Oil from The Indie Earth.
Reviews (1)
Only logged in customers who have purchased this product may leave a review.