Jasmine Essential Oil (Sourced From India)
You Save: CAD$ 7.25 (33%)
Selling Price:
18 sold in last 2 hours
For Aromatherapy & Topical Use.
Don't Fall Victim To Other Cheap Diluted Jasmine Oils – Most competitors dilute their oil with cheap carrier oil or other potentially dangerous chemicals. Our Jasmine oil is routinely tested for purity and other strict quality standards are applied in order to ensure you are buying the purest oil available.
Best in Class Essential Oil – The Indie Earth Offers the Highest Quality Essential Oils Available – The Indie Earth is an India based company that search the globe to find the finest, freshest essential oils available. The Indie Earth Jasmine Essential Oil is sourced from INDIA and steam distilled. Use as Lavender oil perfume for women and for men, make your own pure Jasmine soap, Jasmine lotion, Jasmine perfume, Jasmine essential candle and for laundry.
Estimated Delivery: Nov 30 – Dec 02
... people are viewing this right now
---
Description
A Pure Aromatic
oil with Magical
qualities!
Scientifically known as Jasminum Officinale, the Jasmine plant is popular for its sweet and romantic fragrance. It is believed that the flower originated from Iran, but now it's available worldwide all because of the ever-increasing demand. Jasmine flower has been used in some of the popular fragrances for a century now and is even used in popular alcoholic drinks, desserts, and sweets.
The flower we use for our essential oil has an elegant blend of charming aroma and sweetness. And that's the reason why you can diffuse it with other oils to overcome emotional stress. Not just this, the flower is naturally aphrodisiac in nature, hence it's vividly used for aromatherapy.
Jasmine Essential Oil holds antidepressant, anti-inflammatory, antiseptic, and anti-microbial properties. The oil can effectively reduce anxiety symptoms and improve mood. Massage done through jasmine essential oil can treat body aches by relaxing the muscles. If inhaled, jasmine oil can make a person feel more energetic, romantic, and active.
You can even use jasmine oil as a home remedy to treat body cramps during menstruation. The anti-inflammatory properties of our jasmine essential oil are a great alternative to treat skin problems. Applying diluted jasmine oil to minor wounds helps them heal faster.
We, at The Indie Earth, offer premium quality Jasmine Essential Oil steam distilled from high-quality Jasmine flowers. You can use the oil for both aromatherapy and cosmetic purposes. The non-sensitizing, non-toxic, and non-irritating nature of our oil makes it an ideal pick for all age groups. But, before that do explore some more vital benefits of Jasmine Essential Oil below.

Uses of Jasmine Essential Oil
Aphrodisiac Effect
The romantic aroma of Jasmine essential oil has an aphrodisiac effect. One can dab the oil near their neck area to stay fresh all day long. Inhaling the oil also improves mood and increases romantic and positive feelings. You can even add a few drops of oil on your pillow, or use it as a diffuser in the bedroom to get a peaceful nap.
Hair Care Products
Pure Jasmine Essential Oil conditions the skin and fights against various scalp issues. The oil even makes hair stronger and thicker. Hence, you can use this oil in your hair-care routine to strengthen your hair naturally.
Skin Care Products
Jasmine essential oil is loaded with natural benzoic and phthalic acid derivatives and comes with powerful antiseptic properties. These ingredients are a great remedy for fixing swollen bumps and red scars on the face. Thus, you can infuse a few drops of oil into any gentle cleanser and use it regularly to get better results.
Soap Making
The anti-bacterial and anti-inflammatory properties of Jasmine essential oil make it the best ingredient in soap. It can calm skin irritation and itchiness within a few uses. Also, the long-lasting aroma of the oil can help you catch anybody's attention instantly.
Aromatherapy
Pure Jasmine Essential Oil can effectively reduce hypertension, anxiety, and depressive symptoms. The aroma of the oil instills a sense of positivity and comfort. You can use this oil for therapy as it can soothe your thoughts and relax your mind to the best.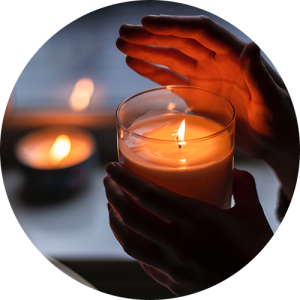 Scented Candles
Candles and pure Jasmine Essential Oil is the best combination ever one can use after a tiring day. The floral and sweet aroma of the oil can boost your mood instantly. The oil even works as an excellent fragrance enhancer for perfumes and other skincare products.
Why Choose Jasmine
Essential Oils by The Indie Earth?
Why Choose Jasmine Essential Oils by The Indie Earth?
Jasmine Essential Oil or any other essential oil by The Indie Earth is bestowed with powerful properties. We only offer pure essential oils to our customers globally. None of our oils contains any sort of chemicals, fillers, or additives. We also never use any artificial colors or fragrances to the oil, hence, whatever you are getting is PURE and ideal for daily usage.
To ensure that you only get premium-quality essential oil, all our products undergo a plethora of quality tests and checks. The quality of the packaging is also top-notch so that you don't get any damaged product at your doorstep. You can also buy The Indie Earth Jasmine Essential Oil.
Since the Jasmine Essential Oil, we are providing is entirely natural, we would recommend diluting it before application. We also export Jasmine Essential Oil globally, so if you are someone on a quest for pure essential oils, your search ends here!
Reviews (1)
Only logged in customers who have purchased this product may leave a review.