Bergamot Essential Oil (Sourced From Italy)
You Save: CAD$ 6.25 (29%)
Selling Price:
27 sold in last 3 hours
For Topical Use.
Don't Fall Victim To Other Cheap Diluted Bergamot Oils – Most competitors dilute their oil with cheap carrier oil or other potentially dangerous chemicals. Our Bergamot oil is routinely tested for purity and other strict quality standards are applied in order to ensure you are buying the purest oil available.
Best in Class Essential Oil – The Indie Earth Offers the Highest Quality Essential Oils Available – The Indie Earth is an India based company that search the globe to find the finest, freshest essential oils available. The Indie Earth Bergamot Essential Oil is sourced from ITALY and steam distilled. Use as your own pure Bergamot soap, Bergamot lotion, Bergamot Face Cream, Bergamot essential candle.
Estimated Delivery: Dec 12 – Dec 14
... people are viewing this right now
---
Description
An oil
with a divine
aroma!
Derived from the seeds of the Bergamot Orange tree, Bergamot Essential Oil is predominantly found in Southeast Asia. The oil is known for its citrus and spicy fragrance, and it has a soothing effect on your body and mind.
Bergamot Essential Oil is mostly used in personal care products such as perfumes, toiletries, colognes, etc. Bergamot oil is one of the key ingredients used in cosmetics and skincare applications.
Because Bergamot Essential Oil is a powerful and highly concentrated solution, you should make sure to dilute the oil with a carrier oil before you apply it to your skin.
You can use Bergamot Essential Oil for aromatherapy as it has amazing properties.
Edible Bergamot Essential Oil can be used as a flavor in several food items and drinks. You can refrigerate the oil to maintain its effectiveness. For prolonged use, you can store Bergamot Essential Oil in a moisture-free and cold place away from sunlight.
Organic Bergamot oil has amazing properties, which is good for blackheads, and pimples. It will also clean your skin deeply and eliminate toxins and dirt; thus, you can add Bergamot Essential Oil to your scrubs and face cleansers.
Without a doubt, Bergamot Essential Oil is truly effective and can be used for several purposes.

Uses of Bergamot Essential Oil
Insect Repellent
Bergamot Essential Oil can be used to repel insects, bugs, etc. For the oil to be effective, you can dilute it with water and fill it in a spray bottle to use everywhere and get rid of unwanted bugs and mosquitoes.
Aromatherapy Massage Oil
Bergamot Essential Oil can be used to cleanse the skin and eliminate unwanted dirt, oils, and other toxins. You can also make a DIY face wash when you blend it with a suitable carrier oil.
Amazing Scent
You can use organic Bergamot Essential Oil as it has proven to be an effective natural decongestant. You can use the oil to decongest your nasal passages by applying it to your nose, chest, and neck.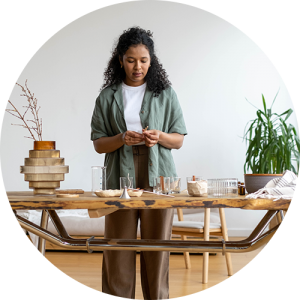 Candles and Soap Making
You can use Bergamot Essential Oil to make homemade scented candles and room fresheners because of its amazing fragrance. You can even use the oil to make DIY body oils, soap bars, and face scrubs from this essential oil.
Bath Oil
You can add a few drops of Bergamot Essential Oil in hot water and enjoy your relaxing bath. It will also alleviate your muscle and joint pains to a certain extent.
Pain Reliever
Bergamot Essential Oil has anti-inflammatory properties which can soothe pain related to irritation and sore muscles. It has also proved to be beneficial for treating joint pains.
Why Choose Bergamot Essential Oil from The Indie Earth?
Why Choose Bergamot Essential Oil from The Indie Earth?
The Indie Earth offers the purest forms of essential oils without any additives, chemicals, fillers, preservatives, artificial colors, and fragrances. Though Bergamot Essential Oil is entirely natural, you should dilute the oil before using it for topical application because the oil is highly concentrated.
The Indie Earth ensures numerous tests and quality checks to make sure that Bergamot Essential Oil reaches its customers. We guarantee the highest quality packaging standards to deliver desirable results to its customers.
You can order Bergamot Essential Oil for your daily purposes such as skin lightening, dark circles, hair growth, arthritis, better oral health, and digestion. Therefore, Bergamot oil is the most ideal for daily use.
The Indie Earth is one of the leading suppliers of Bergamot Essential Oil and other essential oils in India. We make sure that our essential oils are the purest and are of supreme quality.
Make sure that you don't miss the wonderful opportunity to buy fresh, chemical-free, and multi-purpose Bergamot Essential Oil from The Indie Earth.
Reviews (1)
Only logged in customers who have purchased this product may leave a review.