Eucalyptus Essential Oil (Sourced From India)
You Save: CAD$ 6.65 (34%)
Selling Price:
60 sold in last 3 hours
For Aromatherapy and Topical Use.
Don't Fall Victim To Other Cheap Diluted Eucalyptus Oils – Most competitors dilute their oil with cheap carrier oil or other potentially dangerous chemicals. Our Eucalyptus oil is routinely tested for purity and other strict quality standards are applied in order to ensure you are buying the purest oil available.
Best in Class Essential Oil – The Indie Earth Offers the Highest Quality Essential Oils Available – The Indie Earth is an India based company that search the globe to find the finest, freshest essential oils available. The Indie Earth Eucalyptus Essential Oil is sourced from INDIA and steam distilled. Use as your own pure Eucalyptus soap, Eucalyptus lotion, Eucalyptus Face Cream, Eucalyptus essential candle.
Estimated Delivery: Dec 12 – Dec 14
... people are viewing this right now
---
Description
A medicinal
oil from an Evergreen
tree!
For ages, our ancestors have been using essential oils for different purposes like rituals, fragrances, and healing processes. As early as 10,000 BCE Egyptians were the first ones who introduced essential oils for multiple purposes like perfumes, cosmetics, and healing wounds.
It has been found in many countries, especially Australia. There are more than 900 species of eucalyptus have been found worldwide. The most popular species of eucalyptus is found in Tasmania and Australia and is known as Eucalyptus globules. Ultraviolet rays cause many skin problems like rashes, skin ulcers, sunburn, athlete's foot, and red skin patches. A diluted form of eucalyptus oil can help you to prevent skin problems.
Eucalyptus has 7-10 centimeters long, slender and oval-shaped leaves that seem pointed at their end. These leaves grow in a downward pattern and are enriched with oil glands. Manufacturers extract oil from these leaves by drying, crushing, and distilling them. Eucalyptus oil helps in restoring loose bowels, diarrhea, and irritation. It can also assist in bringing down sugar levels in diabetic patients.

Uses of Eucalyptus Essential Oil
Eucalyptus essential oil is used in a lot of items that are useful for us in our daily lives. Some of the known uses of Eucalyptus Essential oil are:
Insect Repellent
Whenever we experience seasonal change, there is no way to resist those mosquitoes and insects around us. They always caught us but a few drops of eucalyptus essential oil will help keep them away from us and protect us from bites. Eucalyptus oil is cautious against mosquitoes and other creepy insects. It is also suggested to use eucalyptus oil in eco-friendly products to control flies.
Mouthwash
To be confident with your fresh breath, eucalyptus essential oil is the best solution to restore your fresh breath. Eucalyptus essential oil is used in mouthwashes widely. Eucalyptus oil is at your rescue in promoting dental care. Eucalyptus oil appears to be fighting bacteria that cause tooth decay.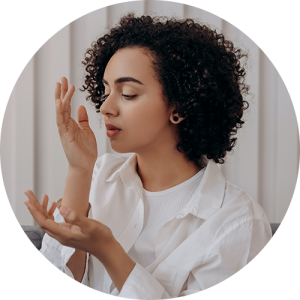 Aromatherapy
Eucalyptus oil has calming properties. Using eucalyptus essential oil for aromatherapy can relieve stress and anxiety. The aroma of Eucalyptus Essential oil is enough to lift your mood and reduce stress. The smell of Eucalyptus oil will advance sensations of unwinding, setting you up for a superior night's rest.
Scented Candles and soaps
Eucalyptus essential oil is often used in candles and soaps because of its captivating smell. You can add a few drops of our Eucalyptus essential oil to soaps or shampoos to make a cleanser for your skin. It can be added to various skin care products too. Soaps with the presence of Eucalyptus essential oil can keep you fresh.
Room Freshener
The floral aroma of Eucalyptus Essential oil makes it perfect to be used as a room freshener. Room fresheners with Eucalyptus essential oil can be used to remove any kind of foul odor from the room.
Why Choose Eucalyptus
Essential Oils From The Indie Earth?
Why Choose Eucalyptus Essential Oils From The Indie Earth?
Eucalyptus essential oil can revive your brain and body. Our Eucalyptus essential oil is made carefully with fully organic products. Our eucalyptus essential oil does not contain any fillers or colors. Our quality control tests ensure that our customers are getting quality products only. You can order our product from the comfort of your home. Eucalyptus essential oil from The Indie Earth is available in almost all countries and you can order it now for your daily purposes.  Buy premium quality fully natural eucalyptus essential oil from The Indie Earth at an affordable price.
Reviews (1)
Only logged in customers who have purchased this product may leave a review.