Lemongrass Essential Oil (Sourced From India)
You Save: CAD$ 6.75 (34%)
Selling Price:
37 sold in last 1 hour
For Aromatherapy & Topical Use. Lemongrass
Don't Fall Victim To Other Cheap Diluted Lemongrass Oils – Most competitors dilute their oil with cheap carrier oil or other potentially dangerous chemicals. Our Lemongrass oil is routinely tested for purity and other strict quality standards are applied in order to ensure you are buying the purest oil available.
Best in Class Essential Oil: The Indie Earth Offers the Highest Quality Essential Oils Available – The Indie Earth is an India based company that search the globe to find the finest, freshest essential oils available. The Indie Earth Lemongrass Essential Oil is sourced from INDIA and steam distilled. Use as Lemongrass oil perfume for women and for men, make your own pure Lemongrass soap, Lemongrass lotion, Lemongrass perfume, Lemongrass essential candle and for laundry.
Estimated Delivery: Dec 12 – Dec 14
... people are viewing this right now
---
Description
Fall in
love with the tangy
aroma!
Apart from a plethora of culinary uses, lemongrass essential oil is an amazing healing oil one can use for joint pains. A relieving massage by this oil can literally boost mental well-being. And also, let's not forget the benefits of lemongrass essential oil for the skin. Just within a few uses, the oil can improve your skin texture by lighting the acne scars.
Lemongrass essential oil is loaded with powerful elements like citronellol, limonene, nerol, citral, myrcene, and caryophyllene. All these elements give the oil antifungal and anti-inflammatory traits. And since we extract our lemongrass essential oil from the lemongrass stalks and leaves, followed by the steam distillation process, the oil never loses its nutritional properties.
We would also recommend you to just smell a few drops of our oil, because the citrusy and earthy aroma can ease off your stress easily. You can even prevent hair fall at an early age with the lemongrass essential oil because of its antifungal and antiviral properties. And since our oil is free from synthetic colours, artificial scents, preservatives, chemicals, and additives, it's safer for everyone.
It is also known that the antioxidant properties of lemongrass essential oil curb oxidative stress and fights off early signs of ageing. But, before adding lemongrass essential oil to your regular skincare routine, we would like to share some more benefits of it!

Uses of Lemongrass Essential Oil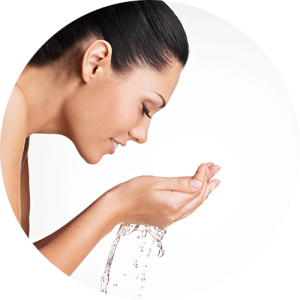 DIY Products
You can use our lemongrass essential for your DIY products. The oil is usually used by major brands for face scrubs and face wash, but you can make one for yourself on your own. A homemade scrub made with this oil can enhance the nutritional properties in many ways.
Insect Repellent
The strong aroma of lemongrass essential oil keeps mosquitoes, insects, bugs, at bay. You can add a few drops of oil to the water and spray it at every corner of your house.
Bathing
The Citrus scent of lemongrass essential oil is popular for its calming abilities and even enhances mood. You can add a few drops of oil with any carrier oil like sweet almond in warm water for bathing. The combination instantly gives a relaxing sensation.
Breathing
Dilute lemongrass essential oil and rub on skin before moving out, for healthier breathing. You can even combine this oil with lavender essential oil and use it as a room freshener.
Massages
Pure lemongrass essential oil can decrease arthritis pain a lot. You can even use the oil to relieve muscle cramps or strains. Just combine massage with aromatherapy and grab multiple benefits of the oil.
Candles
The distinctive citrus-like aroma of lemongrass essential oil is known for its ability to eliminate foul smells from rooms. The demand for citrus-based scented candles is very high in the market. You can diffuse the oil with any other carrier oil having a soothing fragrance as a room freshener.
Why Choose Lemongrass Essential Oil From The Indie Earth?
Why Choose Lemongrass Essential Oil From The Indie Earth?
The Indie Earth's lemongrass essential oil is power-packed with limonene content that is known to lighten the skin naturally. The hypnotic smell of our oil can relax your senses giving you instant relief.
Since, we never use any chemicals, additives, fragrances, or fillers, all our essential oils are highly safer and pure to use. Also, since none of our products contains preservatives, fragrances, or artificial colours, you can use it all on a daily basis. For topical application, we would recommend you to dilute the oil as it's highly concentrated.
We perform several tests and quality checks to ensure you just get premium quality products. We also pay major importance to packaging, so that none of our products reaches you in a damaged state. So, if you are on a quest for high-quality lemongrass oil, you now know where you have to buy from!
Reviews (1)
Only logged in customers who have purchased this product may leave a review.