Are you still struggling with hair issues, premature greying, lice infections, and frizziness? Well, it's not just you but many others too are facing the same!
So, what's the solution?
Onion, let red onion oil take care of your tresses!
Apart from being just a kitchen staple, onion is truly power packed with nutrients your hair would need the most for the shine you have been dreaming about.
First thing first, onions are loaded with essential nutrients like Vitamin C, iron, potassium, magnesium, folate, B6, and so much more. Even though it can make you go all teary-eyed, the antibacterial and anti-inflammatory properties in the oil are much needed for your hair. In fact, if massaged properly on the scalp, the oil can ease your stress and tension levels very quickly.
However, before giving red onion hair oil a go, let's check out its incredible benefits:
5 Major benefits of Red Onion Oil for Hair
1. Red Onion oil speeds up hair growth
Power-packed with sulfur and potassium, Red onion oil is just a boon for someone whose hair growth was hindered for a long. It stimulates hair growth by maintaining the pH level of the scalp and roots. The red onion oil for hair growth also prevents hair thinning, split ends, and breakage. Additionally, if applied to the tresses completely, the oil adds more shine and brings out a smoother texture.
2. Delays hair greying
From stress, hormonal disbalance, medical ailments, age, and natural deficiencies, to genetics, the causes of hair greying are endless, and nobody really wants to face this. But, the goodness of red onion hair oil has now come to your escape, since it contains several enzymes. These enzymes prevent free radical damage, which as result, delays hair greying. And if applied regularly, the oil can even restore your hair's original color/shade.
3. Can control hair loss
Onion oil is extremely popular for the fact that it can speed up hair growth, but did you know that it can work wonders on bald patches too? Yes, it does work. So, if you are someone losing hair from a particular hair section, rub warm the oil every day there. If rubbed regularly, the oil triggers hair follicles, and hence new growth happens.
4. Fights off dandruff issues
The antibacterial and antiseptic properties of red onion hair oil work best against dandruff and lice problems. The best part, if one applies the oil regularly, it can treat scalp infections from the root itself. Moreover, the bioactive compounds present in the oil nourishes follicles, and the pungent smell keeps infections and lice off the bay.
5. Best natural conditioner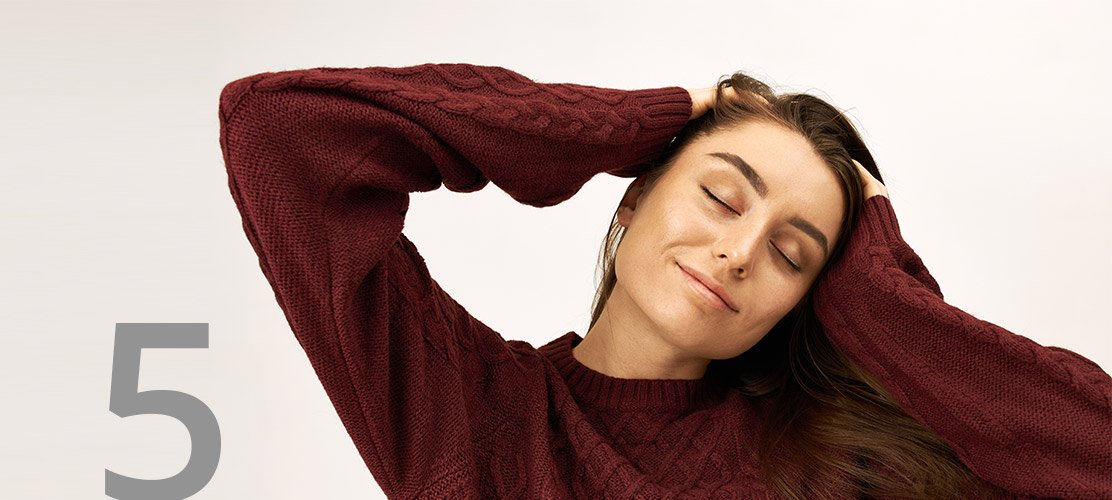 The flavonoids and antioxidants present in red onion hair oil increase the blood circulation level if massaged properly. In fact, if applied to tresses, this oil can add more volume and shine to your hair. If you have rough ends, make sure to use this oil as it can deeply condition your hair length and de-frizz it all.
Red onion oil can also be used as a natural hair conditioner, for this, make sure to apply the oil before washing your hair. The oil will thus ensure that shampoo doesn't strip off all the natural moisture from the hair.
Are there any side effects of onion oil on hair?
Red onion hair oil is loaded up with antioxidants and provides the best nourishment to hair, but just like any other hair oil, even this one comes with a few side effects.  The smell of this oil is quite strong and can stay on the scalp for a week at least. Apart from the smell, when it comes to major side effects, there are not any, or even if it is, they are minimal or fairly negligible.
The potency of onion hair oil is hot; hence a few may notice small bumps and blisters on their scalp. To get rid of this issue, you can use any carrier oil like coconut oil with onion oil. Other than this, if you have an oily scalp, make sure to use this oil in very little quantity, since it can get stickier and itchier for you.
How often you should use red onion oil for hair growth
Coming to how often to use red onion hair oil, you should use it according to the results you are expecting from it. For example, if hair loss or baldness is your concern, you can apply the oil in minimal quantity and wash it off every day. And if you are using it for nourishment, even once and twice a week practice can do wonders.
Conclusion
Red onion hair oil is more effective when it is used religiously for at least a month or two. If you are facing hair loss or greying issues, you will have to be patient with the results, the sulfur in the oil is magical, powerful potent in itself. So, ladies and gentlemen, what are you waiting for? Get off your hair issues now, and get ready to let your hair do the talking!
The Indie Earth Advanced Red Onion Oil 300ml – with 31+ Natural Herbs & Oils – Repairs Damaged Hair – Makes Hair Thicker & Stronger (258)

Selling Price:

One of the most powerful hair oil infused with 31+ powerful natural ingredients including Redensyl, Red Onion Extract, Curry Leaf Extract, Bhringraj Oil, Black Seed Oil, Argan Oil, Jojoba Oil, Bhringraj, Jatamansi, Arabian Oudh Oil etc.
Get strong and lustrous hair. This daily care hair oil works to condition your weak strands and moisturize your scalp. Light, non-sticky hair oil can be used on very curly and dry strands.
Nourishes hairs by maintaining natural moisturisation of hairs and gives them more soft & shiny appearance.
 This oil can be used on any type of hair, be it curly, straight, textured, thick, thin, fine, coarse, colour treated, etc. It can also be used on any type of scalp.

Add to cart