How to Get Rid of the Signs of Ageing
One lesson which was always taught since our childhood was – time waits for none. Like time, there's one more thing which is constant in our lives – change. No, we are not planning to bore you with clichés like – change is the only constant or like change is inevitable.
Even though we say that we are prepared for any kind of change but we still resent it and when it comes to our age and skin, we have got to do something. Take it from me, I have seen women and even men for that matter freaking out about aging, not only aging as in getting older but also worrying about their skin. When we age, our skin gets wrinkly, there are dark spots, heavy eyelids, dark circles, and whatnot. And that is one kind of change everyone resents. To help you not only accept the changes but also embrace them, we will tell you all about Anti-Aging, precautions to make and most importantly what to use to make you look younger.
Signs of Aging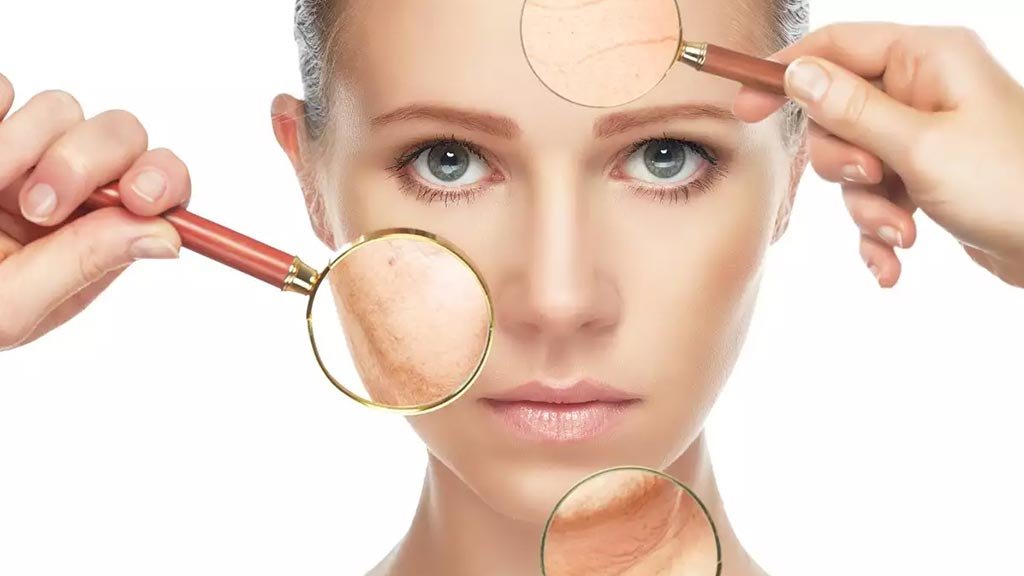 One of the primary signs of aging is getting folds in your skin, i.e. Wrinkles. When you age, the skin starts to produce fewer proteins, Collagen, and elastin. This further makes the skin thinner and less resistant to any kind of damage. Not only aging but also environmental exposure, toxins, and dehydration can also lead you to Develop Wrinkles.
Even though wrinkles are natural for those getting older but I don't see a reason as to why not dread them. Sure, there are ways or rather precautions that you can take to slow down the signs of the effect of aging on your face.
Here are a few precautions which you must take to get rid of the signs of aging –
Wear sunscreen
Limit sugar intake
Cut out smoking
Use coconut oil
Try lemon balm leaf tea
Wash your face regularly
Avoid alcohol
Exercise most days of the week
Cleanse your skin
Eat a healthy and well-balanced diet
Experts usually recommend using a Night Cream, Anti-Aging Moisturizers, Face Serums, anti-aging foundation, and whatnot. There are most cases when these products put out results, however, some of them come with a price called side effects. And thus, it is better to use a Natural Beauty Product – Retinol Serum.
What is Retinol Serum?
Retinol Serum is a Vitamin A derivative that clears acne flare-ups, stimulates collagen, minimizes wrinkles and age spots, and evens out skin tone and texture. A dermatologist has claimed that retinol is the only medication that has anti-aging properties, it has been proven scientifically.
We cannot expect you to use a product on your skin for anti-aging and thus, we are enlisting the reasons as to why it is the best product for you to use to get rid of the signs of aging.
It firms the skin and also slows down the aging of the skin and also, evens out the fine lines.
It expedites the skin cell turnover.
It promotes the discoloration.
It gives the Skin a Healthy Glow by improving skin texture.
The serum reduces acne and acne scars which further prevents them from occurring. It unclogs pores which help clear up blemishes, minimize open pores, and also diminish blackheads.
It reduces the effects of UV rays of sunlight and environmental pollution.
It helps to control oily skin.
It reduces fine lines and wrinkles, fades age spots, and makes the skin smoother.
It is a good age preventive.
The glutathione present in the retinol serum helps the skin to be back to its purest and fairest tone.
Vitamin C which is one of the key ingredients of Retinol Serum Oil, it boosts the collagen in your skin and provides you with firmer skin. It also gives you a more plump skin, smooths out fine lines and wrinkles, and pigmentation in as less as 3 months.
Vitamin E, an ingredient of the serum, performs as an anti-oxidant and controls the decaying impact of free radicals on the skin.
Another key component of the serum, tea tree oil is used to treat acne because of its anti-microbial and anti-inflammatory properties.
Retinol Serum can also be used to calm swelling, inflammation, and redness.
Retinol Serum is natural and safe to use. It is recommended to use for all types of skin. The serum does not contain any paraben, mineral oil, artificial color, artificial perfume, silicon, and chemical-based stabilizers.
How to Use?
Use retinol serum at night post washing the face and the neck thoroughly.
Do not let your skin dry completely and let the skin be a tad damp.
Massage the skin until the serum is fully absorbed in your skin.
This allows the serum to work overnight and repair your skin.
The Indie Earth Retinol Deep Wrinkle Repair Serum works overtime and renew the tone of the skin and texture. It leaves you with fewer fine lines, more hydrated skin, and a Brighter Complexion.
Go Natural & Be Safe!